The Crucial Role of Windows Updates in RMM Software: Safeguarding Network Security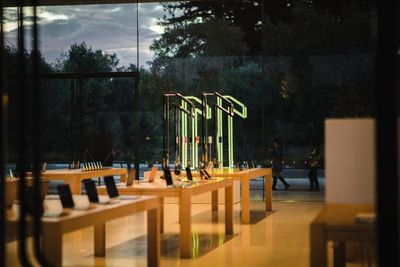 A key aspect of ensuring network security is keeping all systems up to date, particularly when it comes to Windows Updates. Remote Monitoring and Management (RMM) software plays a vital role in this process, making it easier and more efficient to control and update systems across a network. In this article, we will explore the significance of Windows Updates in RMM software, with a focus on security and the consequences of neglecting system updates.
The Security Imperative
Security breaches and cyber threats have become increasingly sophisticated, targeting vulnerabilities in software systems. Windows Updates provide crucial security patches and fixes to address these vulnerabilities, protecting against malware, ransomware, and other malicious activities. By regularly updating Windows systems, users can stay one step ahead of potential attacks and minimize security risks.
Consequences of Neglecting Updates
Failure to keep systems up to date can have severe consequences for both individuals and organizations. Outdated software is more susceptible to cyberattacks, as hackers can exploit known vulnerabilities. These attacks can result in data breaches, loss of sensitive information, financial losses, and damage to an organization's reputation. Ransomware attacks, in particular, can paralyze operations and demand significant ransom payments, causing significant disruptions and financial strain.
Streamlining Updates with RMM Software
Remote Monitoring and Management (RMM) software offers a comprehensive solution for efficiently managing system updates across a network. It allows IT professionals to remotely access and control multiple devices, ensuring that updates are applied consistently and in a timely manner:
Centralized Control: RMM software provides centralized control and monitoring capabilities, allowing IT administrators to oversee updates across an entire network from a single interface. This eliminates the need for manual updates on each individual device, saving time and effort.
Timely Deployment: RMM software enables administrators to schedule updates during off-peak hours or when system usage is minimal, minimizing disruptions to productivity. Updates can be automatically deployed to all connected devices, ensuring that no system is left vulnerable due to oversight or neglect.
Patch Management: RMM software streamlines patch management by automating the process of identifying and applying updates to various software components. It ensures that critical security patches are promptly installed, reducing the window of opportunity for potential threats.
Real-time Monitoring: RMM software provides real-time monitoring of system health and update status. IT administrators can receive alerts and notifications when updates are available or if any installation issues arise, allowing for immediate remediation.
Enhancing Security through Remote Control
The remote control functionality offered by RMM software significantly enhances security by ensuring that all devices are promptly updated, regardless of their physical location. Whether the devices are in different offices, branches, or even in remote locations, IT administrators can remotely connect to the devices and apply necessary updates without any delay. This reduces the risk of unpatched systems falling prey to cyber threats.
Conclusion
Windows Updates play a critical role in safeguarding network security by providing essential patches and fixes to address software vulnerabilities. Neglecting system updates can lead to devastating consequences, including security breaches and financial losses. RMM software simplifies the process of managing updates, offering centralized control, timely deployment, patch management, and real-time monitoring capabilities. Furthermore, the remote control functionality of RMM software ensures that systems across the network can be easily updated and secured, regardless of their physical location. By leveraging the power of RMM software, organizations can proactively protect their networks, stay ahead of emerging threats, and fortify their cybersecurity posture.
Contact us if you would like more infomation or to arrange a free trial.