Remote Storage Monitoring: Safeguarding Networks with RMM Software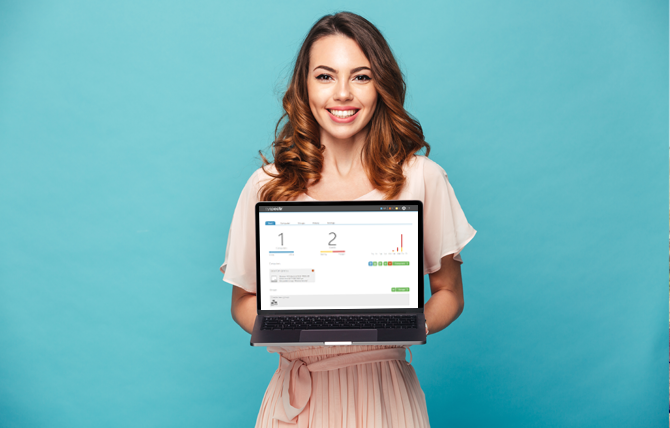 Data is the lifeblood of businesses and organizations, so the effective management of storage space has become paramount. Integrated storage media, including hard drives and SSDs, play a pivotal role in storing and accessing critical information. As the scale and complexity of networks continue to grow, the importance of monitoring storage space has never been clearer. This is where Remote Monitoring and Management (RMM) software steps in, enabling organizations to display, monitor, and manage storage resources across their network in real-time.
Displaying Threshold Values: The Early Warning System
One of the key advantages of RMM software lies in its ability to display storage space levels with predefined threshold values. These values act as an early warning system, alerting IT administrators to potential issues before they escalate into critical problems. Two such thresholds are critical and dangerous levels:
Critical Threshold: This is the point at which storage space is critically low. By setting a critical threshold value, administrators are notified when storage is running critically low, indicating an imminent problem. This proactive approach empowers IT teams to take swift action before the situation becomes dire, preventing potential data loss, application crashes, and disruptions to business operations.
Dangerous Threshold: This threshold represents a level above the critical point but still in a danger zone. It's a signal that storage space is becoming constrained and needs attention. Detecting this value provides administrators with a valuable opportunity to assess the situation and allocate resources accordingly, ensuring that system performance and data integrity remain intact.
The Perils of Neglecting Storage Monitoring
Failing to monitor storage space using RMM software can have serious consequences for organizations. Here's a glimpse into the dangers of not keeping a close eye on storage values:
1. Data Loss: Running out of storage space can lead to the loss of critical data. When storage is exhausted, systems may start to overwrite or corrupt files, resulting in irreversible data loss. Monitoring storage space helps avoid such scenarios by providing ample time to take corrective measures.
2. Application Failures: Many applications require a certain amount of free space to function properly. Neglecting storage monitoring can lead to application crashes, affecting user experience and halting business processes. By tracking storage levels, organizations can ensure that applications have the resources they need to operate smoothly.
3. Network Downtime: As storage space dwindles, system performance can degrade significantly. Sluggish response times, slow file access, and overall network slowdowns can occur. Addressing storage issues before they reach critical levels helps prevent network downtime and maintains optimal productivity.
4. Increased Costs: Inadequate storage space can force organizations into reactive spending. Rushed purchases of additional storage resources can lead to higher costs compared to planned, well-researched expansions. Monitoring storage values allows for informed decision-making and efficient allocation of resources.
5. Reputation Damage: Data breaches or loss due to insufficient storage can harm an organization's reputation and erode customer trust. By prioritizing storage monitoring, businesses can uphold data security and maintain their reputation as reliable stewards of sensitive information.
Conclusion
In conclusion, the importance of displaying and remotely monitoring storage space through RMM software cannot be overstated. Integrated storage media, such as hard drives and SSDs, are integral to network functionality and data storage. Implementing critical and dangerous threshold values within RMM software offers a proactive approach to identifying storage-related issues before they lead to data loss, application failures, network downtime, increased costs, and reputation damage. As organizations continue to navigate the digital landscape, safeguarding their storage resources through vigilant monitoring remains a cornerstone of effective IT management.
Contact us if you would like more infomation or to arrange a free trial.