Our new offer for Corporate Customers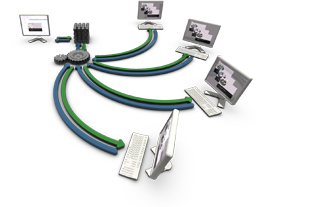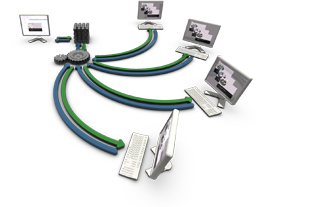 In recent months we have had many conversations with our customers and business partners. Our aim was to focus purely on their wishes and needs regarding our products and our services. A unanimous opinion was formed: as our clients you not only want outstanding service and professional solutions in your daily work, but also products that reduce costs long-term and are as easy to use as possible. You also want this to work in your businesses on thousands of desktops and hundreds of server systems – simultaneously.
This clear message showed us that we can meet those expectations through our "O&O Enterprise Management" concept, coupled with our internationally renowned technical support. In order to deliver this to you even quicker and more focused we have now built a singular internet presence for this service:  Corporate Solutions from O&O.
Our solutions for corporate use are presented on this site in a compact yet detailed format. Take a look and see how we can offer your business a unique service of a variety of important IT solutions, such as backup and defragmentation, in a single enterprise management console. You can also read helpful studies on the website such as "Hidden IT Costs" which help you run your business even more efficiently without once interfering with running operations and in the process saves you significant amounts of money.
You can test this entire system completely free and without obligation in your company network. Simply request a free evaluation. Our respected technial support team will gladly support you during the trial period and answer any questions you may have!
Olaf Kehrer,
Co-founder and Managing Director of O&O Software