O&O DiskImage: "An excellent product, priced reasonably."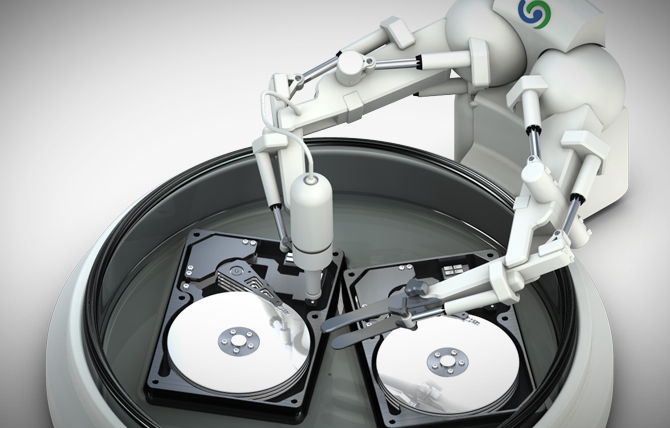 This article looks at the different methods of backing up data, and explains why O&O DiskImage provides the best solution for use at home and in your office.
In general, when backing up your data, there are two main methods:
File backups and Imaging
File-based Backup is the classic method. For decades, many companies have secured their data with a classic backup, usually onto a tape drive (tape). As the name implies, the data is backed up here at the file level. The administrator selects the files to backup, folders or drives and sets backup parameters. Operating systems and databases can only be backed up this way to a limited extent. The restoration usually takes place in two steps. In a complete system restore the operating system is reinstalled and then the data restored. If the operating system is still in order, some individual data can be restored from the backup relatively quickly.
Disk Imaging established itself somewhat and later takes a different approach. Rather than back up individual files, sectors are imaged. The imaging of the sectors can be done in different ways (used sectors, all sectors or RAW imaging). Normally when doing an image the entire disk is backed up and it is still possible to exclude files, file types or folders from the backup. Restoration is based on the disaster recovery basis – the complete restoration of the system including the operating system and data in one step. A complete restoration is therefore carried out faster than a simple file backup.
O&O DiskImage provides both these methods in one product, starting at just $29.95!
Online Backup / Cloud – a word of warning
Online backups certainly can play a role as an extra safety net but beware – as with all new developments there are some major loopholes and security risks you need to be aware of:
Often online backups simply fail to happen: where backup services cannot handle open files, incomplete backups due to system shut downs or reboots, and lost Internet connections that interrupt the backup process. You have to have a plan B in place to make sure that data is still being backed up regardless.
When backing up several PCs or even whole servers, a huge amount of data is involved. The initial full backup in particular places a massive strain on your internet connection and for often long periods of time: will the backup mean that the remaining bandwidth is so small that work is simply not possible anymore or that customers cannot reach your company online?
What happens when backup data is removed from the online provider? Is it really removed or could it be kept and pose e-discovery liabilities? And who owns it – you or the provider? Important for companies: If private customer data is being saved, in what country is it being stored and under what country jurisdiction? What kind of data protection does that country have?
"Switching from products like Acronis to O&O DiskImage has been a great move for us as we continue to automate and simplify our backup strategies. […] It is an excellent product, priced reasonably."
Read more from this happy customer right here (pdf)!
The one safe and affordable choice
A physical imaging tool like O&O DiskImage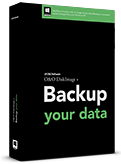 brings none of these problems with it but a whole range of solutions.You can also easily create an image or backup with O&O DiskImage and store it in the cloud – a hybrid solution if you like. At O&O Software our focus is on private customers and SMBs. The reasons are clear – we are all private users too, and O&O itself is a SMB – we know exactly how small to medium-sized businesses operate and we know exactly what they need. If you are worried about the security of your data at home or at work, send us a mail to sales@oo-software.com. Our team of experts is always happy to tailor a solution to suit your security needs – and it will not cost you the earth.