O&O DiskImage 9 - Data backup easier than ever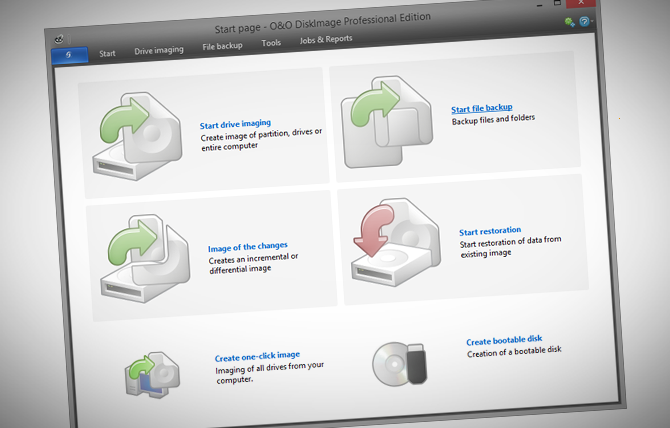 The new version 9 of O&O DiskImage makes it even easier to image and backup data. This article explains why people simply have to backup their data.
I don't lose data!
I have lost count of the number of times I have heard this over the years: "My PC doesn't break" or "I'm careful and I never delete any important data". The same people then later say "I really can't reconstruct this data?" or "How come a hard disk only lasts 3 years?" Sadly at this stage it is mostly too late to help. Data does get lost and deleted and it is often gone forever, which can have dramatic consequences. I can personally testify to the fact too that this can really affect anyone. I once deleted the wrong directory, and forgot to make an image or backup. I can assure you it hurts, especially the bit where you have to do all the work you lost all over again!
Apply this to the loss of digital photos or videos that you can't recreate so easily and the same pain becomes much worse. Irreplaceable memories gone forever. The sad fact is that it can all be so easily avoided.
Regular data backups and images can be so easy
Regularly making an image or backup of your data these days is no longer technically challenging. There are external USB hard disks with 1 TB capacity available for around $50. Indeed, most PCs now have USB 2.0 or even 3.0 connections so that such images or backups can be done easily and quickly.
The two most common arguments against (!) data backups that we at O&O often hear are:
"I just forget to do it"
"It's way too complicated"
There's only so much we can do to help with point 1: O&O DiskImage can be fully automated, which means it carries out data images and backups automatic and regularly. The only extra one needs here is the storage device for the image or backup, such as a USB stick or similar.
Point 2 however is something we have devoted ourselves to resolving with O&O DiskImage 9: we have completely overhauled the user interface and simplified it enormously. All important tasks can now be accessed from the start page itself over simple, large buttons. Making images or backups is now child's play thanks to the Wizard that takes a user step-by-step through the process. This is designed not only to help our users but to also get them over the initial obstacles that prevent them from backing up their data in the first place. We want our technology that is deployed daily by countless companies to also be easily usable for private customers. That way, data backups can also be done easier than ever at home too.