O&O Complete Protection: Data rescue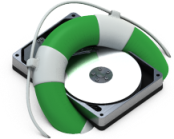 O&O Complete Protection is our name for what we do every day for every kind of private and corporate PC user worldwide: we protect them. We protect their data and their systems at every single stage of their PC or server's life, from purchase to the end-of-life. With O&O Complete Protection you can:
Recover data that was never backed up or that was created between a Backup and a crash: O&O DiskRecovery
Backup all your crucial data including operating system: O&O DiskImage
Access and repair a machine when it won't boot up or a password was forgotten:O&O BlueCon
Delete your private, sensitive data so securely it can never be accessed or your identity stolen before you dispose of hardware:O&O SafeErase
And coming soon: Cloud SaaS protection and monitoring while you're on the road – watch this space…
The first step to Complete Protection: Rescue
Before you even begin making backups and creating a disaster recovery strategy there are security gaps you need to plug. What happens if you lose data that wasn't even backed up yet? Or even more common: if a PC crashes between your backups there is normally a huge amount of new data that was created and saved during the day and that simply wasn't caught in the last backup and was too soon for the next scheduled backup: this is the first step toward Complete Protection for your data and systems.
Complete Protection starts with O&O DiskRecovery
O&O DiskRecovery can do a lot. Whether a PC has crashed, been subjected to a virus attack or defective software or you simply deleted something by mistake, you need O&O DiskRecovery on standby. It supports all popular file formats (over 350) and scans every sector of hard disks, memory cards and digital cameras for lost files. O&O DiskRecovery can also find and recover data in the most extreme situations, such as with already formatted or destroyed file systems. There is rarely an event where it cannot help you out. Rather than listening to me, why not read a story direct from one of our customers who managed to rescue over 100,000 patient files that they thought were gone forever – their story is right here (PDF).
Get all your protection now from one partner
Imagine it this way: you don't wait until you've cut yourself before you buy plasters, so why take that risk with your data? Visit our website or send us an e-mail to sales@oo-software.com. and we will help you protect your entire data, at home and at work. Alternatively, click here to test O&O DiskRecovery free for 30 days. We hope to hear from you soon.