O&O AppBuster: Find and remove unwanted Apps under Windows 10 & 11 - free!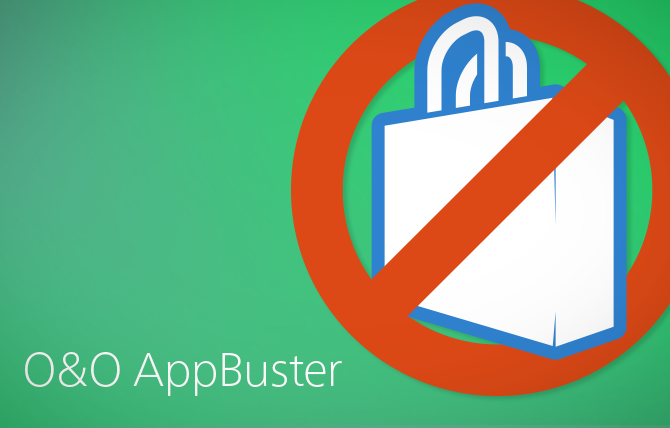 Did you notice that Microsoft, along with Windows 10 & 11, also installed a set of apps by default? Some of them make sense and are useful, but some of them are not manufactured by Microsoft, rather by third-party vendors. O&O AppBuster gives you the control back over your Windows again! Now you decide which apps you want on your computer. To make it as easy as possible for you, we've divided the apps into categories and give you tips on which apps you can safely remove or reinstall with one click and which ones you should leave.
When setting up Windows, Microsoft not only installs the operating system alone, but also a whole range of additional apps – some useful, some less so. O&O AppBuster allows you to remove the unwanted apps easily and quickly. Or, if you accidentally uninstalled one of these apps, you can also retrieve them with one click.
Bust Apps you don't want – Free!
O&O Software's freeware O&O AppBuster means you have full control over which Apps are installed under Windows, and you decide which ones you no longer need so that you can free up much needed space on your PC. The interface is very simple. And, by setting a system restore point, you can also undo any changes at any time should you make a mistake or change your mind.
The main features at a glance
Uninstall apps pre-installed by Microsoft (also the hidden Apps!)
Remove pre-installed third-party apps and protect your privacy
Reinstall accidentally deleted apps
Undo changes at any time by creating a system restore point
Available in English and German.
Download now – no install, no crapware
Download O&O AppBuster free from our Website. O&O AppBuster is entirely free (freeware) and does not have to be installed – it can be simply run directly and immediately on your PC (portable). And it will not install or download retrospectively unwanted or unnecessary software, like so many other programs do these days!
Decide for yourself which Windows Apps you keep installed on your PC! You need no previous IT knowledge and there is no need to manually change the Windows system settings.