Is your PC running a little slow? Make it run like new again with O&O Defrag!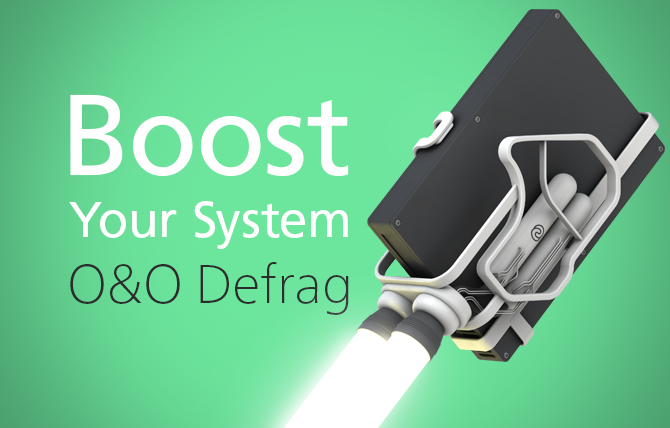 If you're using Windows, sooner or later you will notice your PC or Server slowing down. It may take a while, you may not have a dramatic crash, but it will likely happen. There is no need to purchase new hardware, however…
O&O Defrag will make your old PC run like brand new again! Whenever it saves data, your Windows operating system scatters file fragments all over the hard disk, and this slows down access times considerably. O&O Defrag puts these individual "fragments" of files back together again so that files are then positioned consecutively on the hard disk. The result is faster system starts and accelerated programs.
Increase performance, decrease costs!
PCs get slower in the course of their use. Two of the main reasons are the fragmentation of files and the storage of superfluous files. O&O Defrag addresses these problems and ensures a significant speed increase and more comfortable work on the PC. A life expectancy for a PC of three to five years is no longer a rarity, especially since by Windows 10 many older PCs with a modern operating system can be used even longer. However, this also results in a significant loss of performance in the long run, since the continuous storage and deletion of files dramatically increases the fragmentation, resulting in noticeably longer access times during loading.
The same applies to the temporary files created by many applications, which slowly but surely "fill" the system and thus also reduce the speed during the daily work on the PC. Let O&O Defrag optimize your hard disks and SSDs, and you will get more speed from your PC while saving money on your hardware at the same time.
O&O DiskCleaner
The in-built O&O DiskCleaner searches for and removes temporary and unnecessary files that are taking up memory and increasing fragmentation. O&O DiskCleaner also increases the security of your data, as private content (e.g. Thumbs.db, copies of documents, drafts of emails, Dumps) will no longer be kept as copies in unnecessary system files.
SOLID methods for SSDs
SSDs save file fragments on more memory cells than needed. The resource and hardware friendly SOLID/COMPLETE method defragments these file fragments so that only the number of memory cells required will be used for reading and writing in the future. SOLID/COMPLETE can be used on both SSDs as well as hard disks. By customer request, O&O Software has developed the defragmentation method SOLID in order to offer the user a choice adapted to his or her needs: SOLID/Complete and SOLID/Quick. Both methods sustainably extend the life of the SSD but differ in terms of the duration and protection of the hardware.
Grab your copy now in our Online Shop, or alternatively test it for 30 days now on your current Windows system – free of charge and obligation.
Here's what some happy customers are saying about O&O Defrag:
"We have been using O&O Defrag now for many years and are very satisfied, not just with the software but also the support we receive."
Ralf Linka, Horváth & Partners
"Only O&O Defrag Server is able to defrag these enormous, sometimes 400 GB files. All other products we tried simply couldn't do it."
Scott Brown, SMI.