Don't yet know about our Research and Labs work? Then it's about time you did!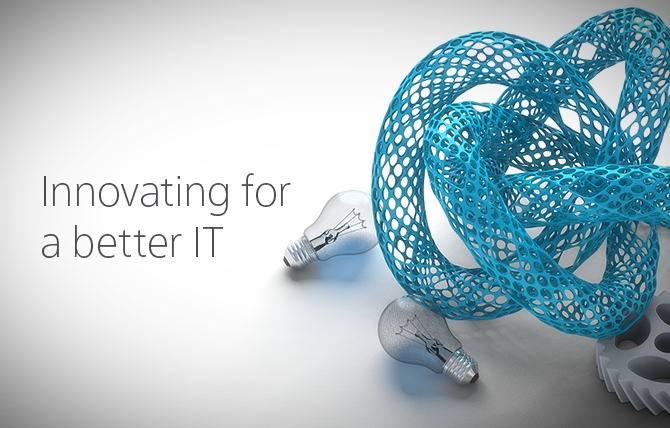 Not only do we develop software, we also take part in research projects. Read more here and on our website!
On our Labs Page, you can read all about the new technologies that O&O and various partners are currently researching. We have been developing our software in Berlin for over 20 years now and this experience has only reinforced how important it is to be at the forefront of new technologies and innovations. That is in fact exactly how we started ever 20 years ago, and it is the way we will continue – moving forwards!
While Windows NT 4 was our basis back then in 1997, we're now totally at home with current platforms such as Windows and Linux on local PC systems, tablets, and smartphones as well as in the cloud.
Current Innovations
During the past few years, we've been focusing more and more on the development of programs for IT management and data backup in the cloud. As a result of these efforts, we already had the first O&O Syspectr version ready in May 2013. O&O Syspectr gives you a complete overview of your entire Windows infrastructure. With an easy to use web application, you can track all the events in real time. You will be notified immediately over your dashboard or by e-mail when something triggers an alarm.
In 2016 came the initial version of CloudCuber , the first solution anywhere for distributing data backups across a geographically shared cloud while simultaneously protecting against downtime at a minimum of labor and expense. With the CloudCuber Box we give all companies a simple, secure and efficient way to backup the data in the German cloud. In contrast to traditional backups to a single location of a provider, as a German consortium we offer a solution that even allows you to select the locations at federal state level. It is an ideal complement to traditional backups and can even replace them cost-effectively and completely.
We're also currently involved in various research projects as part of the fast Initiative , specializing in the Edge Cloud and Mobile Edge Cloud sectors. The aim of "fast" is to increase the quality of life of mankind by introducing real-time capabilities. This means, in a nutshell, that the technology of the future will operate without any perceptible delay for the user.
Contact Us!
Please contact us if you have questions about any of our research projects or are interested in setting up some kind of cooperation. We are always delighted to discuss new projects, technology and ideas!