Changed your PC Hardware? Transfer the old PC over with O&O DiskImage!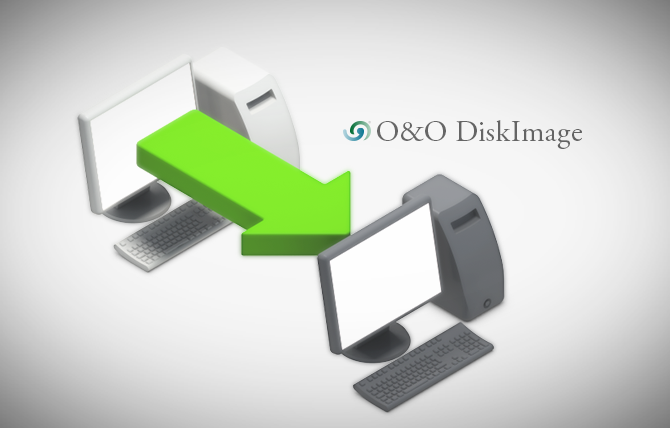 With O&O DiskImage you can make a backup or image of entire computers, single drives or files during running operations. By restoring such an image or backup later, a user has their normal and familiar working environment back again in a short space of time. The Machine Independent Restoration enables a system restoration onto machines with different hardware setups. This means a system image or a clone cannot only be restored onto Server and Desktop PCs with identical hardware, but also onto hardware where the processor or motherboard has been changed, for instance.
We call this function Machine Independent Restoration. It is in enormous demand from customers and not nearly as complicated as you may think.
When is it used?
Machine Independent Restore is generally used or enabled in the following cases:
Restoration of an image on a computer with different hardware or cloning/duplication of a computer
Enabling Machine Independent Restore by using the boot media to exchange faulty or defect drivers of an existing system
Migration of physical computers onto virtual machines or virtual machines on physical computers´
What does it cost?
Unlike most of our competitors, O&O does not charge any extra for this comprehensive function. It is included in the very competitive price of the product O&O DiskImage, from just $29.95 for a full version with no time limits.
How does it work?
Windows operating systems must be compatible with a variety of hardware platforms. This portability is achieved through a special layer within the operating system, which is responsible for the management and control of hardware, architecture and machine-dependent devices, such as the I/O interfaces, Interrupt Controller and multi processor communication mechanisms.
This layer is commonly installed on and aligned to the current hardware on an installed and running Windows. If the hardware is exchanged, it becomes necessary to align the layer accordingly, to ensure smooth and continued functionality of the operating system and the programs installed.
Read our free Whitepaper now
This whole process is called "Replacing the Hardware Abstraction layer" (HAL). In order to make this understandable for you and to enable you to easily apply it in real-life situations, we have written a special Whitepaper entitled "Restoration onto different hardware" which you can read now entirely free of charge.
Free Trial
We would be delighted to hear your feedback on O&O DiskImage and the Machine Independent Restore functionality and to answer any questions you may have. Simply send us an email or call us on +49 (30) 991 9162-00. Alternatively, download the free 30-day test version now!