Best Practice: What you should do when you lose or accidentally delete data.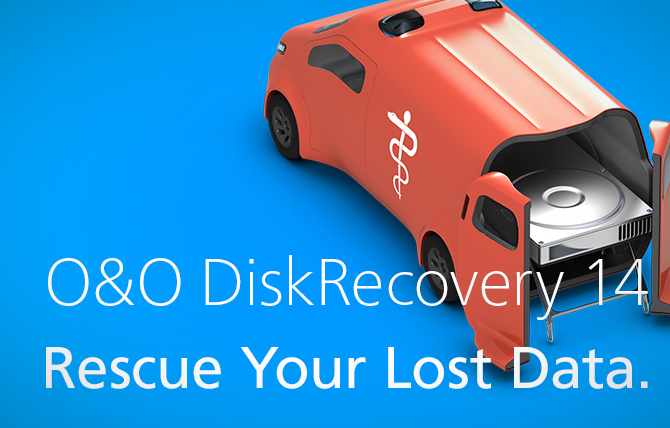 Have you ever unintentionally deleted precious photographs, or spent hours working on a project only to lose it all? We will guide you on how to recover your essential files efficiently and effortlessly using data recovery techniques.
Firstly, remain composed!

Hasty decisions now can render your files unrecoverable. As long as no new data has been overwritten on the memory card, USB drive, or hard disk, there is a high probability of recovering your files and documents. Refrain from write access to the impacted storage medium – overwriting files prevents their recovery! If your files aren't in the Recycle Bin, try using file recovery software like O&O DiskRecovery. Install the software, ensuring it's on a separate partition, particularly not the one from which you intend to recover files.
Restoring your data

Once installed, open the software, click "Next," and choose the drive from which you want to retrieve files/photos. You can then select "Pictures and Documents" under the chosen disk or partition. If you've lost photos or videos from a digital camera, connect it to your computer's USB port, wait for the system to recognize the camera, and click "Refresh drives." If not recognized due to memory mode, remove the memory card and use an external card reader via the USB port.
Click "Next" again to choose the search method.
Select search method

This window allows you to choose the appropriate analysis based on how the files were lost, starting by clicking "Next." The search methods "FormatRecovery" and "UnErase" retrieve lost file information from the file system, including file name and directory structure, as long as it remains on the storage medium or memory card. The "DiskRecovery" (Deep Search) method searches for signatures (file types) and is highly robust. However, this method does not support file name recovery.
The search status is displayed throughout the process.
Select files and photos to recover

A preview function is available for many file types, enabling you to see recoverable files and photos in the trial version. After selecting desired files for recovery, click "Next" to save the discovered files. If you haven't registered the program, you'll be prompted to enter a license number. Save the photos and documents on a separate storage volume or partition, preferably an external USB disk or stick.
Recommendation:

In case of data loss, always refrain from writing new data to the affected storage volume and stay composed! Utilize file recovery software to restore your lost files, documents, or photos.
Test O&O DiskRecovery free for 30 days and see for yourself what this product can do for your security. Or buy now, with a 30-day money back guarantee: